Zanol
Net Weight :
3 & 15 KGS
Packaging Type :
PAIL
ZANOL is a natural sterol compound extract from rice bran oil.
Its effect is comparable to body & muscle building benefits. Studies have indicated that it acts by increasing the secretion of growth hormone from the pituitary gland which provides a basis for its anabolic and nitrogen retention in building muscle tissues.
It is a much safer means of providing anabolic effects and because it is a natural compound, given with food, it has no known harmful side effects.
Recommendations / Feeding Directions
Racing statement:
Administration of Zanol at the recommended dose rate and frequency on the day of competition will not contravene drug regulations current at the time of product manufacture.
Feed 30gms = (1 level scoopful) per 450kg body weight per day
Storage:
Store below 25°c (air conditioning)
Replace lid tightly after use and store in a dry place.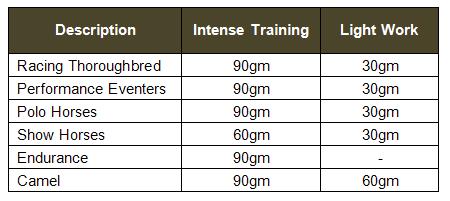 Nutritional Analysis / Ingredients