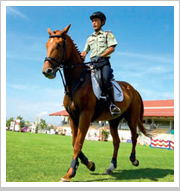 MAFEC – Malaysian Armed Forces Equestrian Center
The MAFEC has been feeding Vetplus Cool-Feed, Balance and Heavy-Sweat to the horses at the Center since 2002. "I have found this to be an excellent product. All the horses and ponies maintain their condition and performance levels despite heavy work loads. As Cool-Feed is a complete food the additions of extra supplements has not been required and as horses, and especially ponies do extremely well on Cool-Feed, we were able to reduce the feed amount without any loss of condition or performance."
Amande Garran
Chief Instruction Manager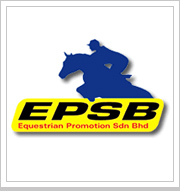 Equestrian Promotion Sdn. Bhd.
The 3Q Equestrian Centre in Kuang has been feeding Vetplus Performa products regularly to competition horses since 2002.
"We have successfully competed our house using Performa Cool-Feed and Performa Race & Performance Mix. We have been delighted with our results in terms of health, general well-being, fitness and ability to maintain condition as well as energy levels for competition. We are proud to recommend Vetplus horse feed products."
Quzier Ambak Bin Dato' Mahamad Fathil
General Manager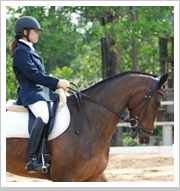 Equestrian Paradice
Team Equestrian Paradice in Thailand has been feeding Performa horse feeds since 2002.
"Our horses have been feeding on Performa Cool-Feed and Performa Racing-Fast with very satisfying results in terms of performance, fitness and health, in particular to beautiful skin and much improved hoof growth quality. Our horses are also using a wide range of Advanced Feeds supplements such as Advanced Hoof Care, Advanced Ese adn Joint Helper. Our equestrian team and horses are proud to recommend Performa Horse Feeds.
Helena Gabrielsson
Team Equestrian Paradice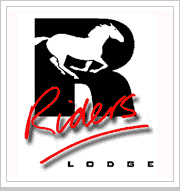 Riders Lodge Sdn. Bhd.
Vetplus has been providing horse feed products to the Riders Lodge in Johor, Malaysia, since 2000.
'Vetplus' service has been second to none and we can always rely on them to supply us with horse feed. Vetplus provided flexible supply arrangements that make financial planning for our business easier and more professional. All of our 36 horses are feeding on Vetplus products and they look healthy and peform wonderfully. We enjoy dealing with Vetplus and appreciate their contribution to our success.'
Sennett E. Tzinberg
Chairman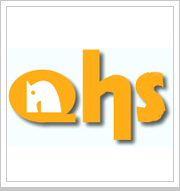 Quarantine & Horse Services Sdn. Bhd.
'As equine importers/exporters and quarantine agents, we have a continual flow of horses under our care and nutrition plays a very important part during the initial acclimatisation process of horses from temperate climates.
We have been using Vetplus Performa range products and supplements, in particular Performa Spelling Mix, with excellent results. The product is highly palatable and the freshness of the feed appeals to even most discerning of eaters. The feed keeps the condition of the horses without the 'fizzy' effect in termperament which is often found in horses not in regular work. We have no hesitation in recommending Vetplus and the Performa range products to any horse owner who expects only the best.'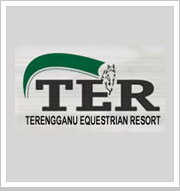 Terengganu Equestrian Resort (TER)
'Vetplus has always provided me with high class products combined with prompt services and first-class back up. All horses are in ecellent condition, fit and healthy thanks to the support of Vetplus.
I would like to take this opportunity to thank Vetplus and all the staff for their unbounding help and patience. I have no hesitation in recommending Vetplus to any estabishment or horse owner.'
Peter Smith
Equestrian Manager